Banished Babies
Is the title given to this portal dedicated to exposing facts, as well as to putting the pieces of the puzzle together about what has been one of the most devastating crimes throughout history and still occurring today: child sexual abuse, the use of children as a free labor source, illegal adoptions, child trafficking for illicit purposes like selling their organs and prostitution, child pornography and many other abuses committed to the innocent ones.
What is most devastating is that this type of human exploitation stems from the fatal mixture of Religion & Governments, which have failed to respond effectively in supporting the victims and bringing the abusers to justice for the just fact that they are under the support of the Vatican. The orchestrated action of these two has led to a long history of abuse and neglect against humanity, righteousness and justice to the people of all nations. Imagine the impact this has had on the lives of these children who were not only stolen from their homelands, but also taken from the care and love of those who were supposed to protect them and give them shelter, education and respect as human beings.
AN APOLOGY IS NOT ENOUGH! In the name of all the victims worldwide, The Protect your Children Foundation and "Growing in Grace International Ministry", we demand bringing to justice for all of the horrendous acts committed by religion and the governments who must give count for all the abuse and neglect.

SHOCKING STATISTICS OF THE MONEY GIVEN TO THE CATHOLIC CHURCH BY THE ITALIAN GOVERNMENT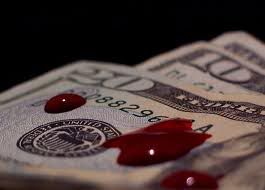 We present the shocking statistics of money that the Catholic Church receives, this list denotes money only from Italy.
Below are the links where you will find information in different languages.

Evidence showing corrupt money that bleeds the people and is used to cover up pedophile priests, crimes against humanity.

jh.to/redditi ITALIANO
jh.to/contributions INGLES
jh.to/contribuicao PORTUGUES
jh.to/quota ESPANOL

axel@journalist.com
Canada

Latest News on Banished Babies: